Michael Wekerle, who made millions trading Canadian oil and mining stocks, has joined the "Maple Syrup Mafia," backing technology startups in his quest for the next BlackBerry. It hasn't been an easy transition. Hurry up and start winning with untamed bengal tiger slot at our casino. Limited supply! 
His Difference Capital Financial Inc. (DCF), which funds fledgling companies such as social media manager Hootsuite Media Inc. and data provider Vision Critical Communications Inc., is one of Canada's worst-performing stocks. 
"There were mistakes made," Wekerle, 50, said in an interview in Bloomberg's Toronto office this week. "You can not make a hundred acquisitions and be correct. The last person that was perfect was Jesus Christ and they nailed him to the cross."
Wekerle, who breezed into the office in a fitted blue suit, with matching blue shoes, cufflinks and trilby hat, is counseling patience. Difference Capital is cutting portfolio laggards, has shaken up management, is considering changes to its corporate structure, and plans for eight of its investments to enter the public markets or be acquired starting next year. 
"You'll see one more quarter where we have to still continue to flush some things down," said Wekerle, an eye tattoo on the palm of his hand visible as he waved his arms in emphasis. "It's a process. But it's not as simple as pushing a button." 
In the meantime, Difference Capital wants to join the so-called Maple Syrup Mafia, a term coined by Hootsuite Chief Executive Officer Ryan Holmes in reference to the investors and startups building the burgeoning Canadian technology industry.
"Ryan Holmes said it: We have to create a Maple Syrup Mafia in Canada," said Tom Liston, a managing partner at Toronto-based Difference Capital. "We have to invest in our own." Vision Critical, Hootsuite, and Desire2Learn Inc. all have the ability to be the country's next tech star, he said. 
Wekerle, the largest shareholder in Difference Capital with a 23 percent stake in the C$38 million ($33 million) company, is personally investing in the industry's future too. He bought six buildings formerly owned by smartphone maker BlackBerry Ltd. in Waterloo, Ontario, to help fulfill his goal of spurring development in what is Canada's answer to Silicon Valley. 
His experience at Difference Capital is a big change from his days at GMP Capital Inc. (GMP) where he worked from 1995 to 2011 and co-founded the investment bank's sales and trading operations. In 1997 he helped take BlackBerry public and the firm advised on some of Canada's biggest deals, including Kinross Gold Corp.'s C$7.1 billion acquisition of Red Back Mining Inc. and Royal Dutch Shell Plc's C$2.4 billion deal for BlackRock Ventures Inc.
While at GMP, Wekerle earned bonuses of about C$20 million from 2004 to 2007, according to data compiled by Bloomberg. In 2006, he sold shares in GMP worth C21.9 million.
Canada's technology sector is just beginning to roll, Wekerle said.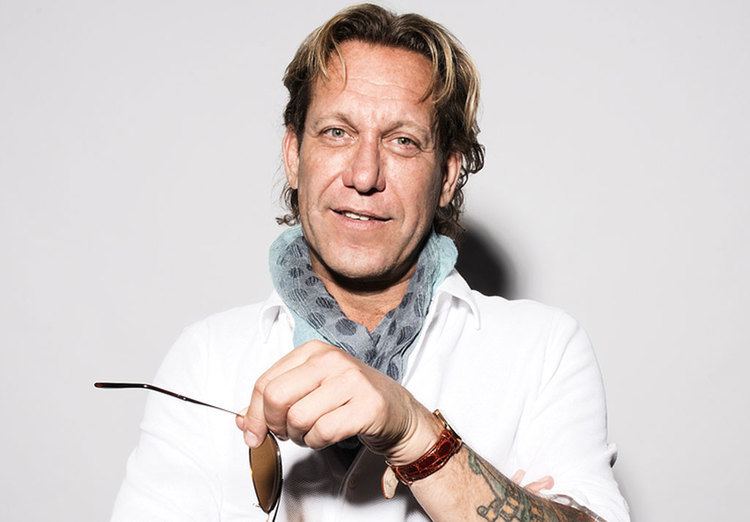 "Our thematic view is that cloud investing is very big, service as a software is very big," Wekerle said. "It's going to be a significant source of returns over a 10-year period. We're very early in the cycle."
Difference Capital takes stakes of 2 percent to 5 percent worth about C$10 million in later stage startups and is halfway through its goal of paring its investments to 20 companies from 36. Its other holdings include Shop.ca Network Inc., one of the country's largest online retailers and Infraredx Inc., a heart-disease imaging developer. The firm usually partners with others including Omers Ventures, the startup investing arm of Ontario Municipal Employees Retirement System, one of Canada's largest pension funds. 
IPOs Ahead 
Difference Capital expects some of its investments to raise from C$25 million to more than C$100 million through initial public offerings, giving each company a market value of C$250 million to C$1 billion, Liston said. The company is also considering changing its structure to a more traditional private-equity fund model, Wekerle said. 
So far investors have been skeptical.
Shares in the company have dropped 65 percent this year, compared with an 8.3 percent advance in the Standard & Poor's/TSX Composite Index, and a 29 percent jump for Canada's eight-member technology index. 
In July, several members of the board of directors resigned, including Wes Hall, CEO of activist adviser Kingsdale Shareholder Services Inc., and Paul Sparkes, who was director of operations for former Prime Minister Jean Chretien. Hall and Sparkes declined to comment on their departure. 
The management exodus is a cause for concern, according to Kris Thompson, an analyst at National Bank Financial.